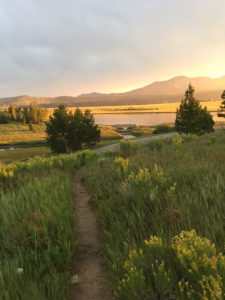 Individual Counseling
Sometimes we get get lost in dark emotions, repeating unhealthy patterns, unsure how to stop… With a counselor as your guide, you can develop new skills, insight and self awareness.
When life becomes out of control, overwhelming or just too meh, it's time to get a fresh perspective. Working through emotions and learning new coping strategies can truly increase the quality of your life.
Couples Counseling
Our relationships can get off track, as we unconsciously repeat dysfunctional patterns we learned from our parents or previous relationships. What may feel like a failed relationship may really be a sign that you are figure out how to properly give and receive love. Couples counseling can create the space to find true intimacy with your partner and learn more authentic ways to connect.

My role with couples feels more like coaching than counseling. Receiving honest feedback and developing accountability can make all the difference in repairing your relationship.
Trauma
Trauma is not easily or successfully treated with talk therapy, so in trauma work we focus on the less verbal areas of your brain where the trauma is stored. I am trained in EMDR and Brainspotting; therapies designed to help release trauma from the body and mind without extensively talking about it.